You are wondering what sports to practice accordingly. Before making a selection, let's refer to the most popular sports today to be able to find yourself the most suitable sport offline.
1. Cycling
This is a familiar exercise, easy to practice and can be combined with many different activities or tasks. If you do not have much time for travel, you can exercise with a home exercise bike for a very small fee.
Effectiveness: This is one of the easiest sports for women to practice. It can help with leg, arm, joint and thigh muscles, and is good for the heart and circulatory systems. Maintaining good cycling will help you increase long flexibility and always keep the mind stable, calm…
2. Jog or walk
There is no sport more universal than running or walking. Which sport is not too demanding requires you to think a lot but in return, you have the opportunity to train very well.
If you like sports or want to lose weight then the best option is to run. If you are worried about not having time to practice, you can do daily walking exercises on the treadmill at your home and it is not affected by time and weather. But the special thing is that you can practice anytime if you want.
Efficacy: Like cycling, running or walking brings a lot of benefits to the heart and circulatory system. Maintaining exercise (about 30 minutes) every day at a certain time of day will be beneficial for weight loss. The best way for a good exercise to work is to combine walking and jogging to maximize your body's performance.
3. Gym
Nowadays it is not uncommon for girls to go to the gym a few years ago. But there are still a lot of girls who are worried about wanting to exercise because they read some information such as: "Girls who exercise for a while will make their body rough, shake up the inherent natural balance of female body or female bodybuilder will make big biceps, lose the grace and grace of women"… So is such information true and whether girls should exercise daily picture?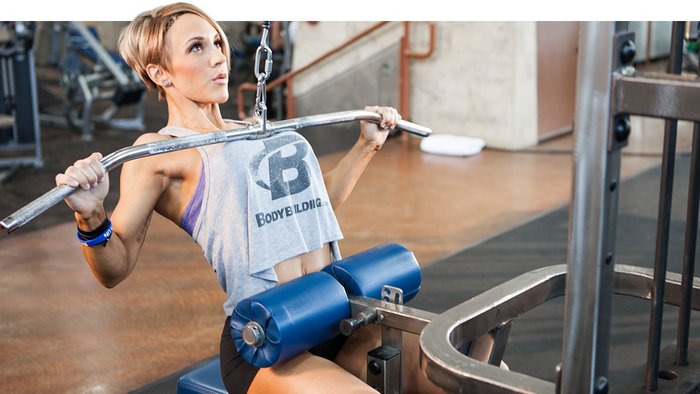 First, we have to assert to you that these are just the wrong thoughts that make girls afraid to go to the gym. Because the gym simply helps you burn fat in the body most effectively. With girls gym, it not only helps you slim a toned waist, a balanced physique but also helps you improve health and increase resistance to the body.